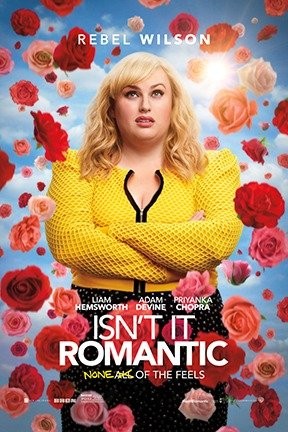 In
Isn't It Romantic
, Natalie (Rebel Wilson) is unlucky in love... until she suffers a blow to the noggin that transforms her world! It's impossible for me to explain how much I absolutely
loved
this movie without reminding myself (and everyone else) how much I
hated
the last romcom about a woman who suffered a brain injury that altered her reality:
Amy Schumer's I Feel Pretty
. But
Isn't It Romantic
is everything that
I Feel Pretty
wasn't: it's smart, it's hilarious, and most importantly, it doesn't punch down. Plus, it has what I never realized every film needs, which is a bare-chested Liam Hemsworth playing the saxophone.
No Showtimes Found